International Students
Visa for International Applicants
All non-EU applicants must obtain a student visa. The process to follow is described in the following link: http://ucy.ac.cy/internationalsupport/visa-information/entry-permit/students 
Housing information
All registered students may apply for accommodation at the Housing Office in the Academic Affairs and Student Welfare Service.
The University can accommodate a limited number of students in single, self-catering study / bedrooms in the Student Halls located at the New Campus, and in private apartments located off-campus (Housing Office Information). For more information and application forms, please contact the Housing Office (email: housing@ucy.ac.cy).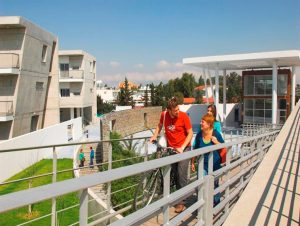 Accepted international applicants are encouraged to get in touch for help on immigration requirements, visa issues, travel etc. or any general inquiry about their studies at UCY and we will try to provide guidance and support.